Custom jewelry is undoubtedly the darling of today, and they exist only for one person. Doesn't anyone want a piece of jewelry that's just for them? Here in Czowl, has so many customization options that you can always find what you want.
Jewelry customization is the most common name customization. Of course, most of them are English names,and we provide many fonts for you. For them, just input the name you want in product page.
Besides, we also can customize foreign names, such as Japanese and Arabic names. For our foreign name jewelry, you just need upload the font file in the product page.
Some people think the name is too monotonous and want to add some more interesting patterns.

We have products with default patterns: star, moon flower, star, crown, lips...find your styles!

You may want to add a small heart in the middle of your name, just input and we will make it.
I LIKE THE EARRING BUT IT CAN'T CUSTOMIZE FOREIGN NAMES.
Taking the order and contact us via email or Facebook, you also can modify some details, and don't forget send us the font file.
I DON'T LIKE YOUR DEFAULT PATTERNS, CAN I REPLACE IT WITH EMOJI OR ICON?
You can send us an email about it, and we will answer you whether we can make it or nor, so please keep an eye on your email box.
Finally, see what our products look like in the eyes of others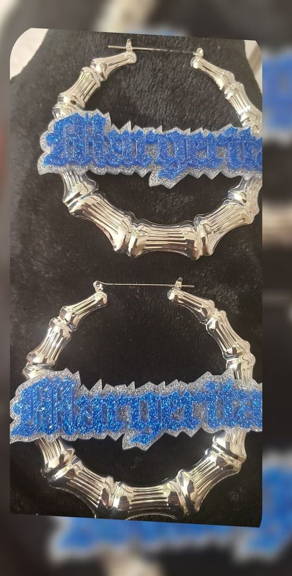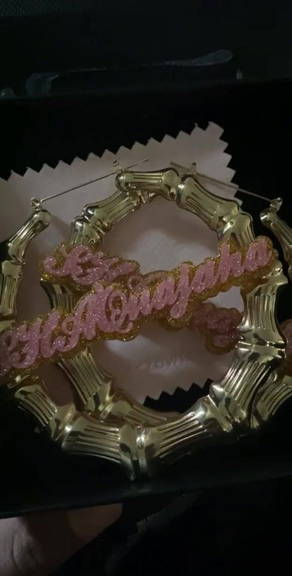 Before you know it, the year 2020 is coming to an end. Getting together with your family and counting down...
What is Nickel Nickel is a chemical element with the symbol Ni and atomic number 28. It is a silvery-white...
This page content is generated by GemPages.For more information, please visit: https://apps.shopify.com/gempage Edit this page with GemPages